How to build a Koi pond
Three years ago, my Godson and I built a koi pond in my backyard. It was a father/son project that gave me the opportunity to spend time with him while I taught him how to safely use power tools, tape measures and hard work outside in the summer DC heat. We actually had to schedule work around the 100+ degree days experienced that week.
Select the site. We decided to put the new pond in place of the old preform pond. It was in a semi-sunny spot which means the plants will get enough sunlight but the fish won't.
I love Japanese Maples but this one died on me.
Ben was handy with the power tools. Yes I did -- send him home with all his fingers!
We leveled the site and built a frame out of pressure treated 4 x 4s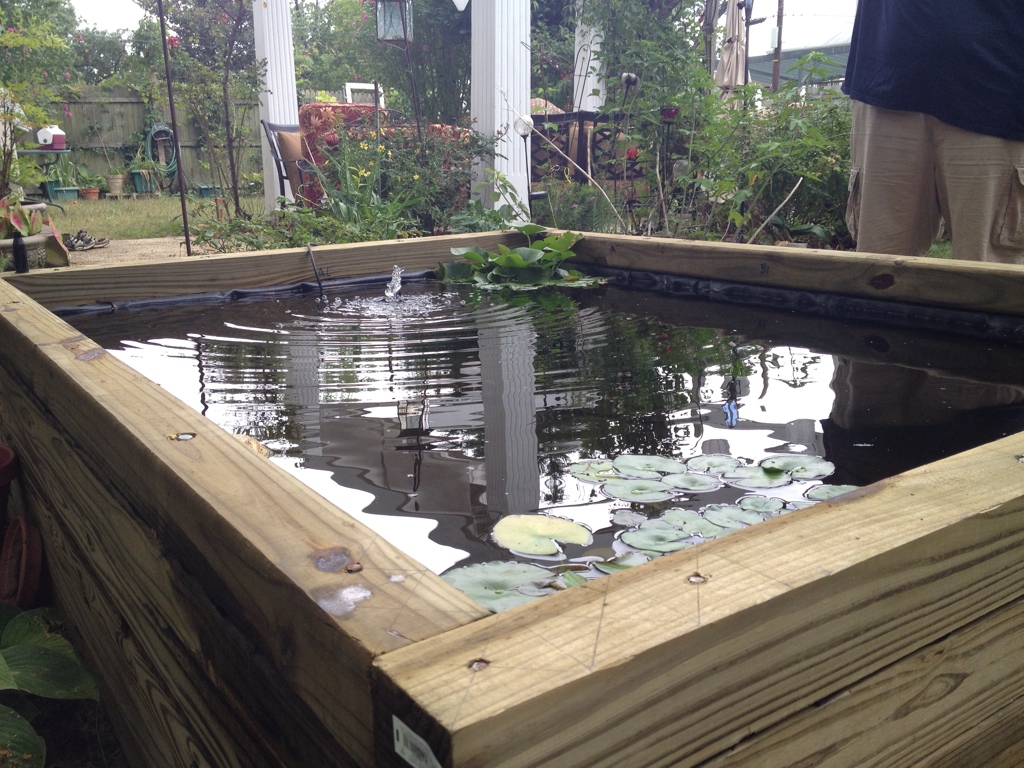 We completed the frame except for the top 4x4s. I drill the 4x4s then secure them with a series of re-bars. We then installed the pond liner which is a thick flexible material that can conform to almost any shape. Some folks install sand first to protect the liner from sharp rocks. Lay the liner as flat as possible and force against the sides of the frame. Allow the access material to flop over the sides of the frame. Start filling the frame with water which will help the liner take the shape of the frame. After the pond is full, pull the line tight and install the top row of 4x4s. Once they are secured in place, trim the excess liner material
Ben selected the fish. We picked koi and some gold fish to see which would do better. I'm happy to report, they all are doing quite well.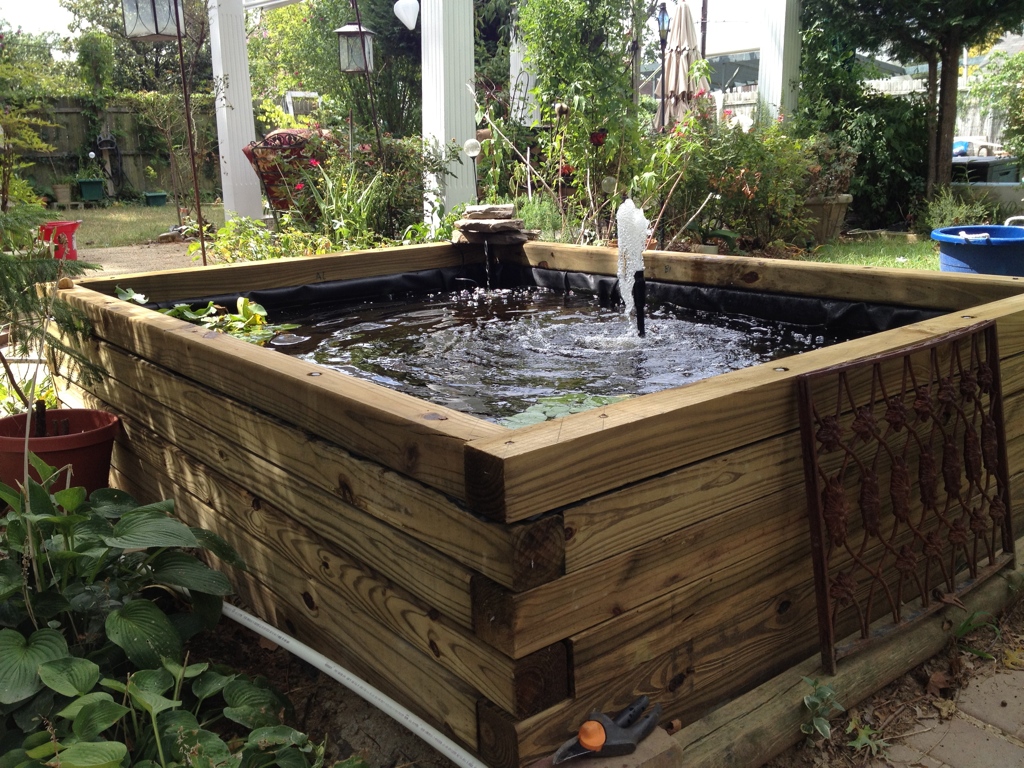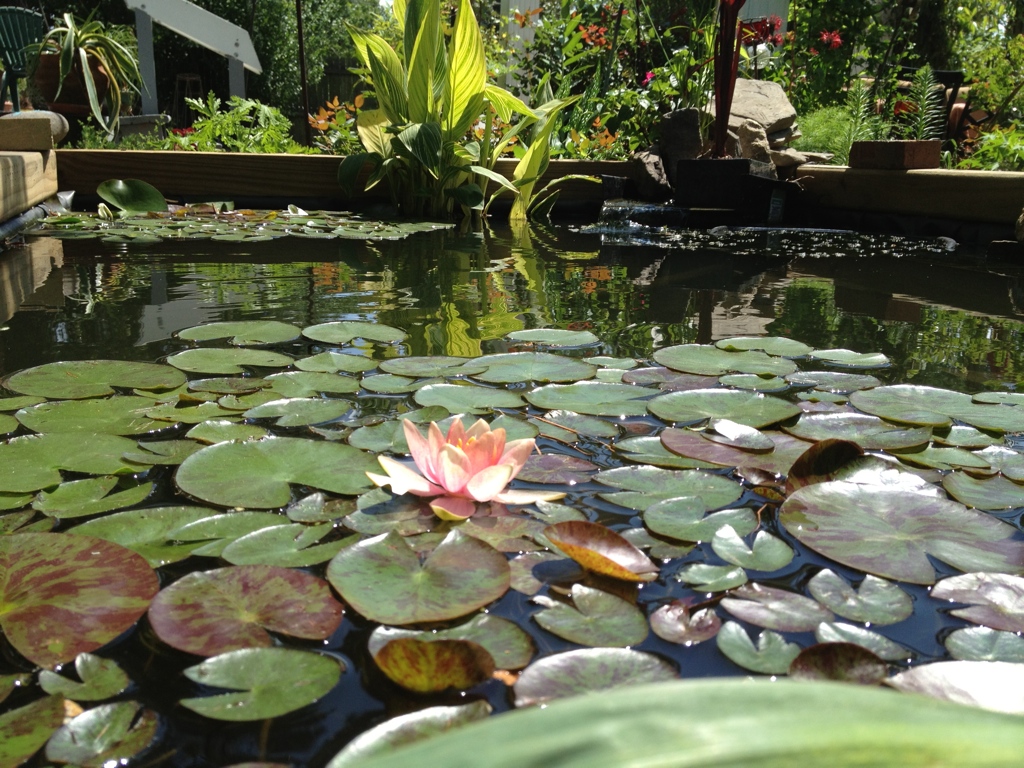 I have had these water lillies for about 14 years.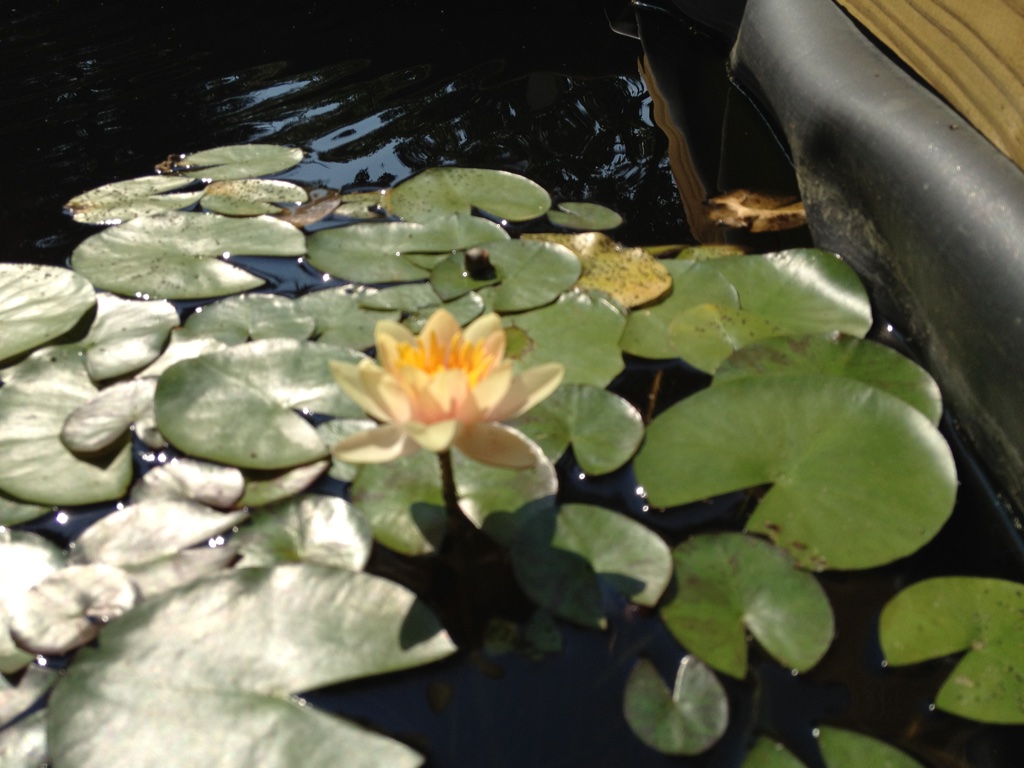 The plants love the pond as well